Developing with Microsoft 365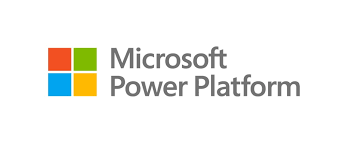 The Microsoft Power Platform helps us turn your great ideas into beautiful solutions fast and efficiently by empowering us with the ability to use Office 365 applications as a source of data. The ability to create business solutions with the data your business has stored in Office 365 applications is extremely powerful in many different scenarios. The Power Platform stresses Low-Code and No-Code development which allows both data professionals and non-professionals to get value quickly. See how below!
Inside the Power Platform
Data helps businesses understand and improve in many ways. Having the right tool to analyze data is just as important as the data itself! Power BI is a business analytics tool that connects to data sources, create ways to read visuals and provides business intelligence to help businesses make informed, confident decisions.
PowerApps is an efficient approach to custom app development. It gives us the ability to create custom software tailored to your business needs quickly and effectively. Connecting data from Office 365 applications is seamless!
Automating redundant processes is a great way to boost productivity and efficiency. Power Automate empowers us to automate rule-based tasks whether the app is old or new, on-premises or on the cloud!
Adding virtual agents to your team is a powerful way to handle frequently asked questions and common business processes for HR, service desk and more. Integrate chatbots with the products and services you use every day. Look up records, personalize conversations, hand off conversations to live agents, and call APIs!