Software and IT - About 2M Technologies
share field: About 2M Technologies

2M Technologies is a Full Service Computer Software Developer and IT Company located on Long Island, New York. We were established in 1987 and have been serving the Long Island Business Community ever since.

2M is a Microsoft Silver Partner; we provide Cloud-based SaaS solutions, develop ERP Applications, Web Applications, Cloud Solutions and Other Business Software for Manufacturers, Distributors and Service Companies as well as deliver Custom Programming, Integration and CRM Development skills.

We provide Maintenance on Computers, Networks, VPNs and other Infrastructure Items as well as provide Computer Equipment, Anti-Malware Products and Cloud Computing.

2M Technologies has been a Microsoft Partner since 2004. With multiple ISV products certified by Microsoft, we are an Application Developer with a long track record of providing quality solutions and an even stronger commitment to our clients. We continue to improve and update our Products and Services so that we bring the best possible value to our customers.
Let 2M be your IT Department - we provide products and services from the Infrastructure, Hardware, Network and Platforms to Managed Services. We take you from Start to Finish and beyond with our ongoing support and services and ensure that your system continues to run smoothly and efficiently.
Being a Microsoft Partner ensures that 2M has access to resources for providing the best support to our clients and business associates - but being an Application Developer allows 2M to go beyond what a standard reseller can provide. 2M can leverage "off the shelf" applications as well as create customized solutions for our clients.

With several Microsoft Certified Professionals on staff, our commitment to products such as Microsoft Dynamics CRM, Office365, Microsoft Azure, MS SQL and MS Office is strong and we proudly sell, install, support and develop with them.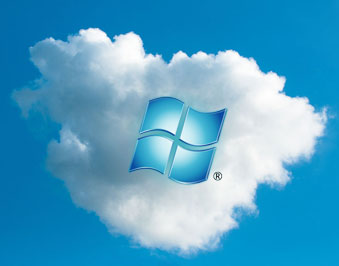 We are building in The Cloud to bring solutions that are available always and everywhere to our clients, including Vertical-industry SaaS applications. 2M is proud to be a Certified Microsoft Online Solutions Reseller.
2M proudly wears the badges of Microsoft Silver Level Software Application Developer, Small Business Specialist, CRM Specialist and Online Solutions Reseller - and the list grows...
2M is also a proud member of the the Manufacturing Consortium of Long Island, Hauppauge Industrial Association, Better Business Bureau and Long Island Forum for Technology.
Home is Long Island, New York and we love our island! 2M and its personnel are active members of the community. You'll find us mentoring FIRST Robotics, volunteering for kids at the PTA or local Soccer Club, marching for The March of Dimes and providing internships and opportunities for kids at local colleges.
Let 2M be your Outsource IT Department...We make IT Easier for You!
Need Service?