SkyLine: Your Business In The Cloud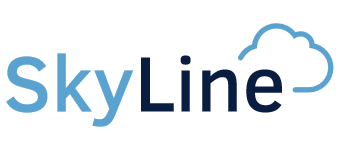 SkyLine is a cost-effective Cloud-based Business Management Application available from 2M Technologies!
This Software as a Service offering provides an alternative option to making a capital investment for a similar ERP Application, servers and infrastructure. Instead, it is delivered by subscription and keeps costs low by combining an efficient and robust application that exceeds your business' needs with a world leading, powerful Cloud platform.
Subscribing to SkyLine SaaS gives you the freedom to use the application without worrying about servers, crashes, installation, upgrades, repairs, CALs and all of the other added costs and considerations that intrude into your productivity.
SkyLine takes advantage of Cloud Technology - including scalability, redundancy and flexibility and grows effortlessly as your needs do. Just subscribe and SkyLine's power is delivered directly to your desktop.
SkyLine's user-friendly features and easy to-learn-layout lends for an intuitive and pleasant user experience.
This all translates into more time to focus on your business operations!
Sales Order Entry and Billing
Inventory Management / Valuation
Serial# / Lot# Tracking and Accounting
Shop Floor Control: Work Orders
WIP Tracking and Labor Time Entry
Bill of Materials, Routes Operations and Work Centers
Production Workflow Tracking
Certificate of Compliance Processing
Shipping / Receiving
Material Inspection
Creation of Work Orders from Sales Orders
Stage / Workflow Reporting
Formula / Ingredient Processing
Theoretical / Actual Variance Accounting
Electronic Signatures for 21 CFR Part 11 and GMP compliance
Material / Shortage Analysis
Manufacturing Schedule
Ease of Use / Intuitive User Interface
Scalability – only pay for what you use – keep costs at a minimum
Secure environment – multi-factor authentication is available
Accessibility – access application from work or home, PC or tablet Flexible, Easy to use and provides a fast ROI (Return on Investment) - providing companies with a smooth road to success!
Skyline is built upon the Award-winning Microsoft Azure Cloud Platform and is always there when you need it.
Contact 2M Technologies for pricing and a free trial, today!